Every Purchase Pays an Artist - 10% OFF First Orders- Use code ARTWOW10 at checkout
CREATIVE GIFTS & QUIRKY HOMEWARE FROM ART WOW
Shop innovative designs by our incredibly creative, emerging artists and designers! Discover fabulous, unusual and creative gifts, art and quirky homeware. All products are hand printed and 100% custom-made for each and every customer!
Browse our collections for inspiration on trends and interiors! We are all about supporting artistic talent. We have a 'strength in numbers' mentality - just by association, you can discover a world of original talent at the click of a button, spreading the creative love! We have beautiful, funny and thoughtful designs that our artists are continuously adding to the site, so you will never be stuck for the next perfect gift to send…
Shop Small, Support Independent Artists!
You can also create a unique gift by yourself – just choose a product (dinner plate, coffee mug, cushion, scented candle, keyring), upload your own picture or add a funny quote. We'll print it for you carefully and deliver to your door!
Creative gifts for every occasion
Free Shipping
On orders over £75.
100% money back
If you are not satisfied with your items
10% DISCOUNT
On all first orders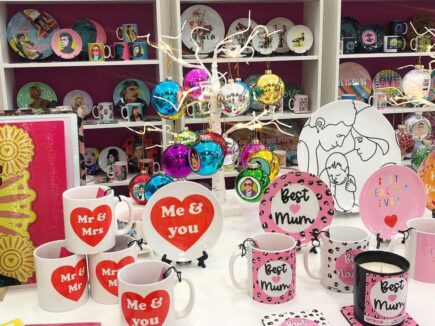 5 Reasons to buy creative gifts at ART WOW 
1. SUPPORTING INDEPENDENT ARTISTS
Every item sold pays a commission to an independent artist. Our co founder, Liz was a print designer herself and she quickly realised the struggles all designers sh...
Read more...
Copyright © 2022 by Liz Bush Art Ltd. All rights reserved.